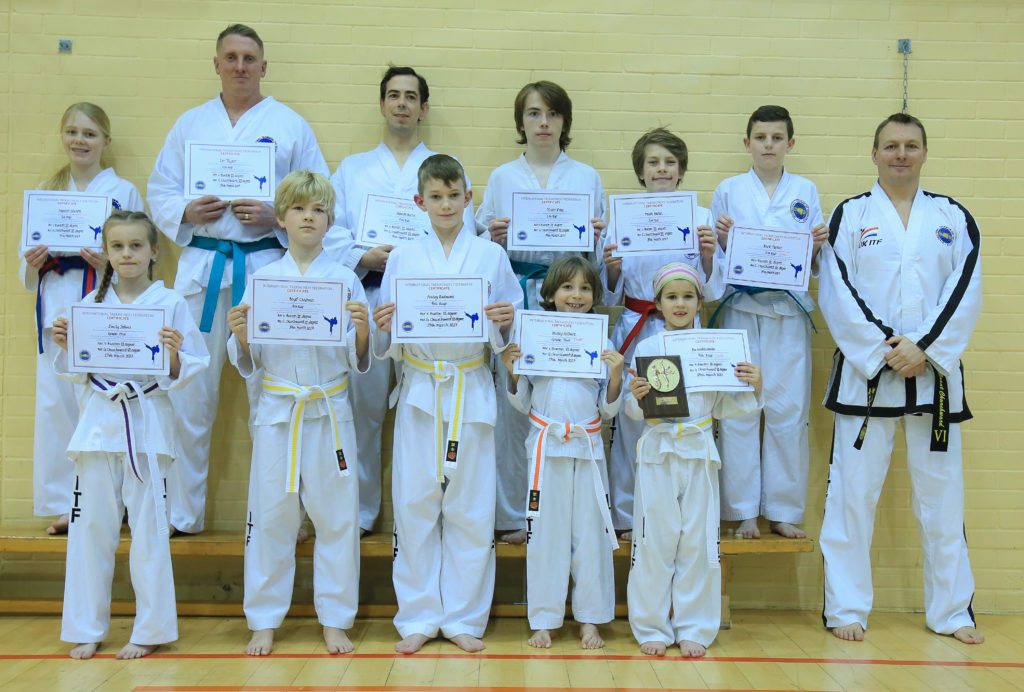 Congratulations to the 21 students from Torbay Taekwondo Schools who graded on sunday 19th March 2017 at Torbay Leisure Centre in Paignton under the watchful eye of their grading examiner Mr Vaughn Buxton VI degree blackbelt. A grading is a test of your skills and performing them under pressure under examination. Areas include Patterns, Linework, set sparring, self defence, sparring, power test and a theory knowledge test. 5 students passed with a Credit pass (high pass) Jack Sara, Bailey Gilbert, Bo Widdicombe, Nick Turner and Hannah Newton.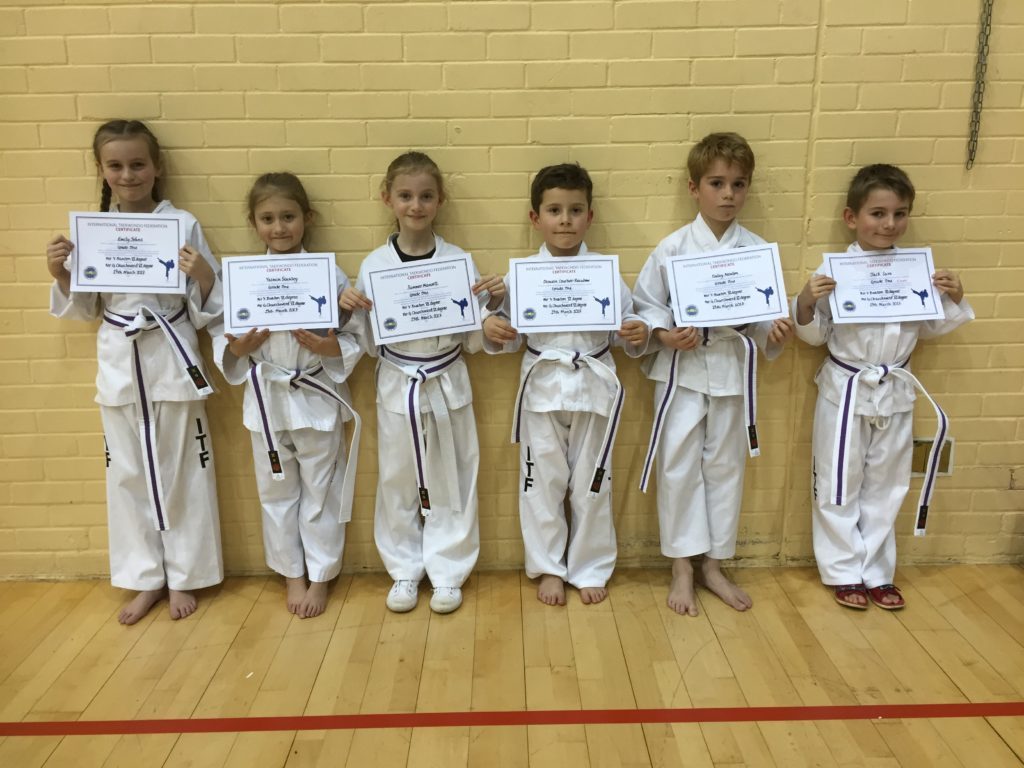 As a students training progresses in Taekwondo, they reach certain mile stones represented by different coloured belts. Once a green belt has been achieved then all areas of a students learning are tested and free sparring is introduced. Below is a short video of green and blue belts grading March 2017
Once again congratulations to all whose who graded and we hope the above video was of help to those wishing to grade next time. Remember a positive attitude and the ability to try your best is vitally important.