2018 was another amazing year for Torbay Tkd with many colour belt and black belt promotions. Many competitions entered including the ITF World Championships in Argentina and Spanish Open Championships in Barcelona. Seminars and many fun activity days throughout the year for everyone. Our Annual party was held at AMF bowling in Torquay. Where we hired the entire building for the night for our students to enjoy only. Fantastic night of fun and socialising whilst bowling, laser quest, buffet and presentation of Awards.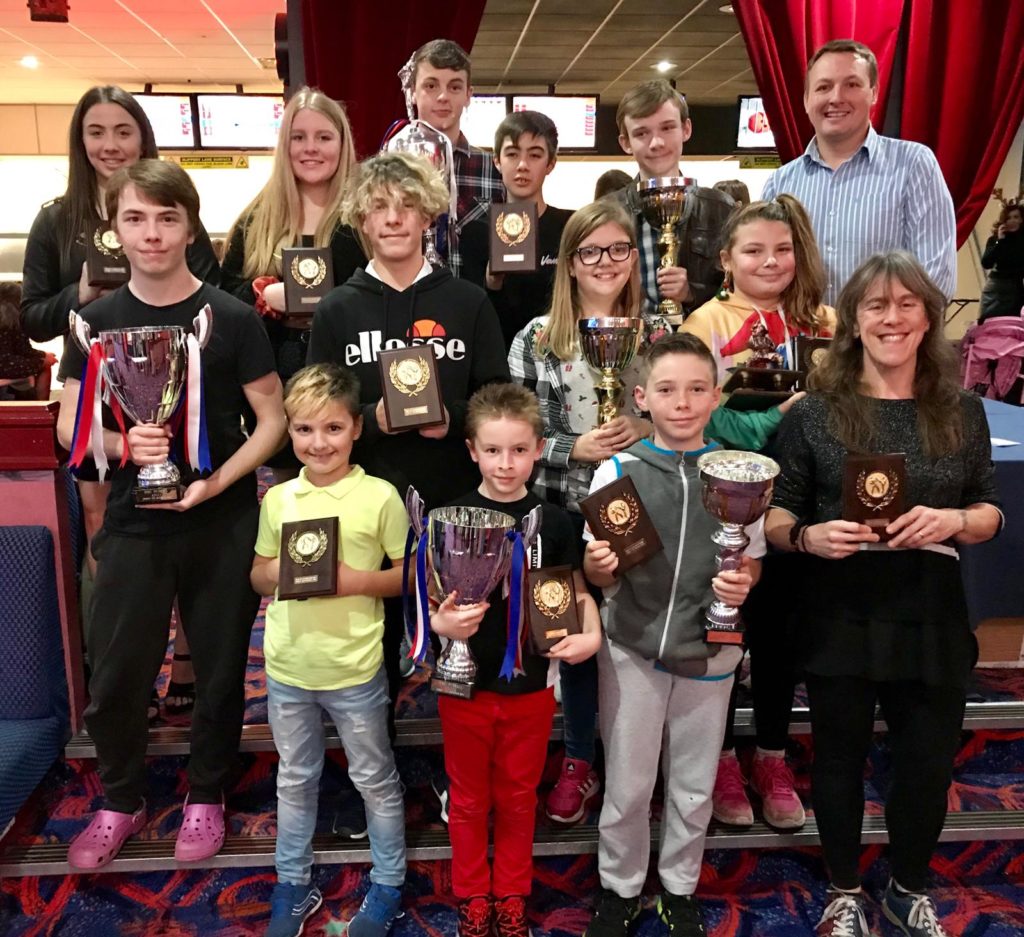 Torbay Taekwondo School's Annual Award winners 2018 were as follows: Best Overall Adult – Oliver Rolfe. Best Overall Junior – Robi Morris. Best overall Cadet – Hudson Cooper Thompson. Most Improved Adult – Corey Eaton. Most Improved Junior – Milly Drinkwater. Best Attitude – Alesha "Pablo" Churchward. Best Competitor Ben Turner. Top Ten Competitors for 2018 were 1st Ben Turner (103 points) 2nd Mason Bierton (86 points) 3rd Alesha Churchward (67 points) 4th Robi Morris (65 points) 5th Imogen Allen (63 points) 6th Jayden Churchward (41 points) 7th Marcus Allen (38 points) 8th Hudson Cooper Thompson (31 points) 9th Elysia McIsted (29 points) and joint 10th place Rachel Ratcliffe & Kate Rees (28 points).
Congratulations to all those colour belts who graded under Mr Vaughn Buxton VI degree. Amazing effort by all students to finish 2018 on a super high. Special mention to Ben Turner, Jack Sara, Hudson Cooper Thompson, Harrison Dunn, Alana Hailey and Roman Leonard who all passed with a high pass known as a "Credit pass". Also congratulations to Harrison Dunn, who was awarded the Grading award for best overall effort. Mr Churchward was very proud of the effort put in by all those on the day.